APARTMENTS IN SITGES
House Rules
To ensure a pleasant, safe and healthy environment for all guests in the house, we ask you to kindly respect the following rules during your stay:
There is free Wi-Fi. On arrival we'll give you the password so you can connect your devices.
To ensure everyone's safety and keep our costs down (so we can keep them low for you too!) we kindly ask that you shut all windows, make sure all kitchen devices are off, and switch off lights and the A/C when not in use or leaving the house. Mother nature thanks you too!
The apartment is intended for holiday purposes. No commercial or illegal activities are permitted on our premises.
The apartment can be used by registered guests only. It is not permitted to host or have other friends to stay overnight.
Guests are responsible for their own personal belongings. Management or the owners are not responsible for lost or stolen property and injury.
We love pets! But we have to make sure our environment is suitable for everyone, so unfortunately we cannot allow pets or animals of any kind in the apartment.
And for the very same reason, we also have a no-smoking policy inside the apartment, although you are welcome to smoke on the terrace, where an ashtray is provided. Please do not throw cigarette butts on the ground or the street below.
Needless to say, the use of barbecue, grill, fireworks and open flame is not allowed in the apartment and on the terrace.
What you do in your personal time is entirely up to you, but when staying at our place we have a strict no-drug use policy.
The law here in Sitges says that we cannot hang towels on the balcony railing. Please use the clotheshorse provided.
If you are coming to Sitges to party, you've picked a great city to do so! Unfortunately not at our place. Please be a good neighbour. Kindly respect everyone's right to a quiet environment, especially between 10pm and 9am. No parties, loud music or excessive noise, thanks!
To ensure full safety of our guests' belongings, please do not provide keys to non-registered guests. As you know, keys must be returned at the end of your stay. If you lose your keys or leave them inside the lock before closing the door, we will have to get the locks replaced. It's an expensive job and you wouldn't want to have it charged to your security deposit. (we wouldn't want that either!)
We understand that accidents happen. But we do ask that you please let us know when they do. Chances are we can fix them as effortlessly as possible, which also means better chances of having your full security deposit returned too.
Whilst we do a thorough professional clean between each guest stay, we kindly ask you to keep the apartment clean and in healthy conditions. Also, prior to leaving, please throw away your rubbish (the nearest bins are just 100m away). It helps us get through our cleaning process quicker and allows us to keep cleaning costs down for you and future guests. If an extraordinary cleaning service is needed after your stay, then we'll be obliged to charge it to you.
Check-out is by 10am. Want to leave your luggage with us and go and have coffee before your trip home? No problems. Want that extra hour to sleep? Should be fine, but please check with us first.
All good things come to an end… At the end of your stay with us, kindly close all windows, switch everything off (apart from the fridge of course…) and leave all your keys on the table. Then just shut the door behind you.
But hey! We'd like to say goodbye before you leave Sitges. Send us a message if you're not in hurry, and if we're around we'll be happy to wish you "Safe travels!" in person. It will also be a great opportunity to let us know how we did and how much you enjoyed your stay with us and your holiday in Sitges! Our home is your home! We wish you a very pleasant stay! Massimo and Roberto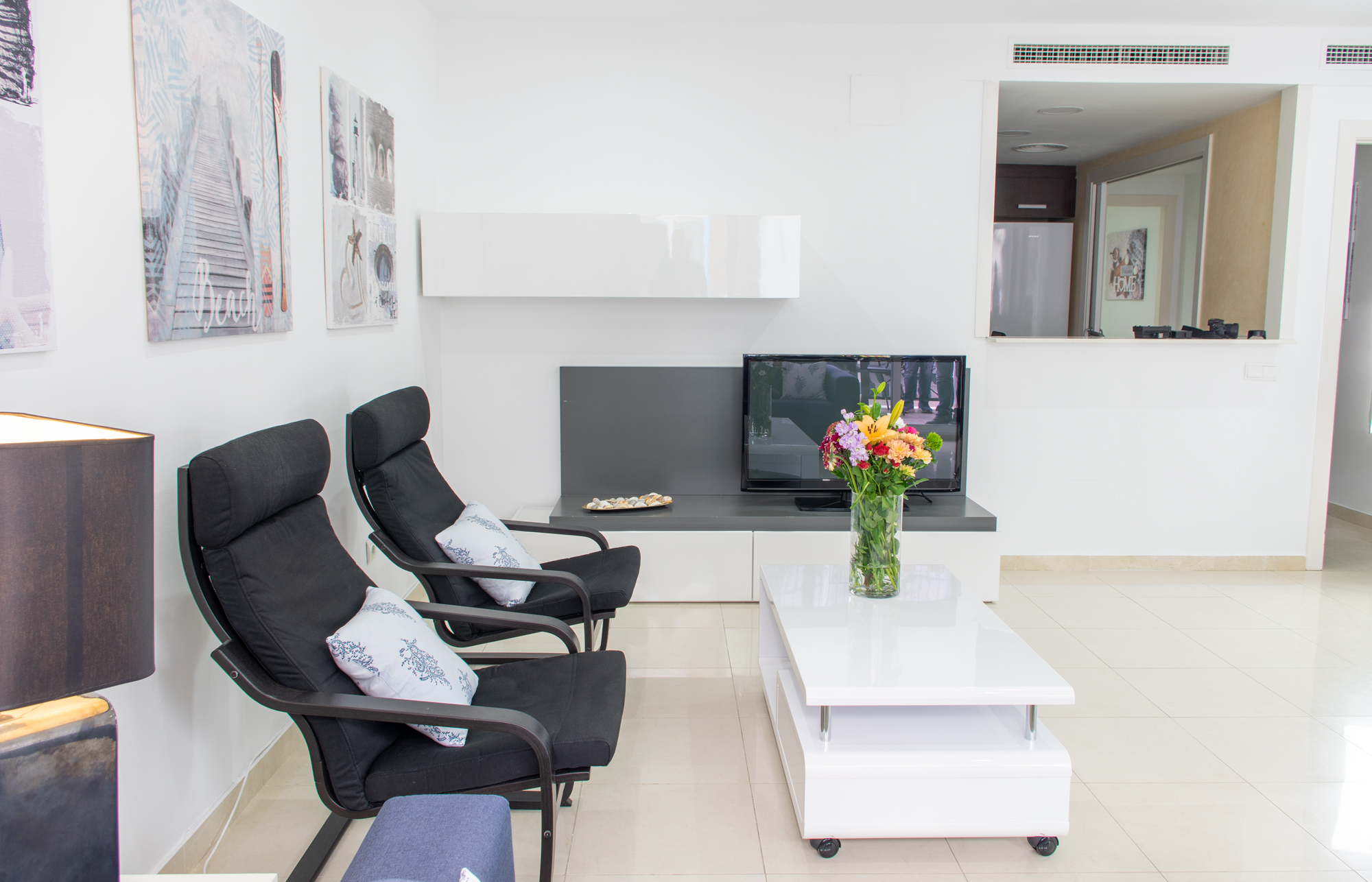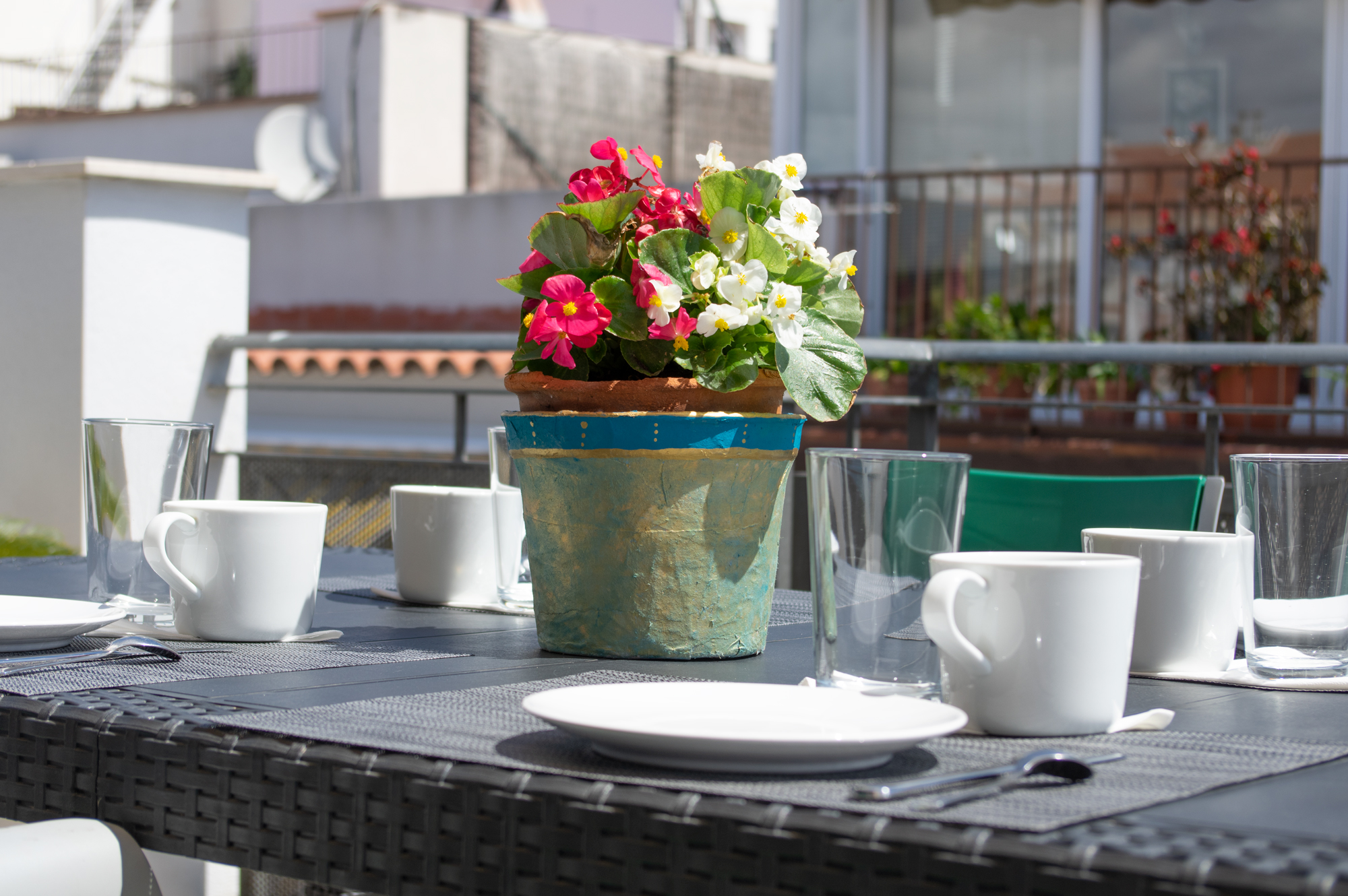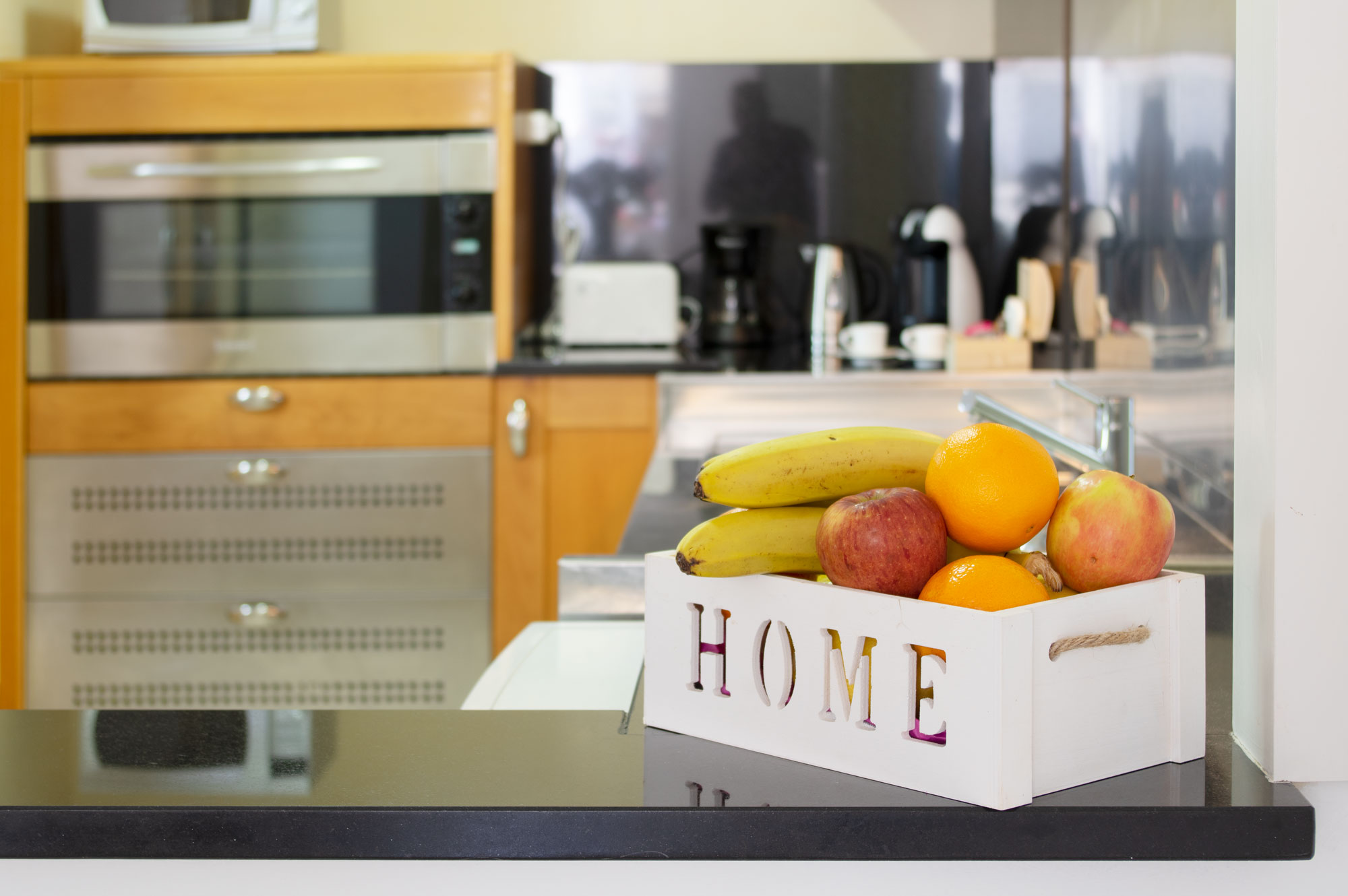 ENJOY SITGES WITH ALL THE COMFORTS
Our apartments
Montroig 1
For 2, 4 or 6 people, 2 bedrooms, 2 bathrooms, kitchen, living room and terrace. Wheelchair accessible.
Montroig 2
For 2, 4 or 6 people, 2 bedrooms, 2 bathrooms, kitchen, living room and terrace.
Montroig 3 Ático
For 2, 4 or 6 people, 2 bedrooms, 2 bathrooms, kitchen, living room and large terrace.